---
Springfield Paranormal Research Group
---
---
Old Indenpendence Jail
---
---
---
---
Ghost image in the doorway.
---
Inlarged.
---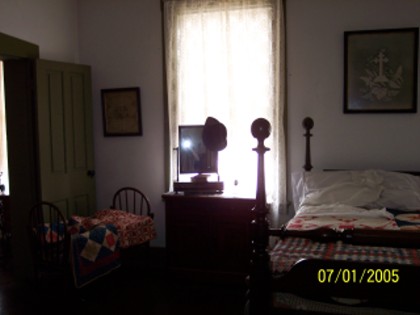 ---
Look to the right of Michele there is something standing behind her.She was the only one up stairs.
---
White mist formed from no where.
---
Myself, Mike and John S. who we did our interview with about the jail.
---
Jennifer on stake out in jail cell #1.
---
Jennifer and Becky on floor 2 of the jail.
---
Tamara and Gaye taking temp. readings.
---
More photos coming in June.
Jackson County Historical Society
1859 Jail, Marshal's Home & Museum
217 North Main Street, Independence, Missouri